E*Trade Hit With Lawsuit After Investors Burned by Subzero Oil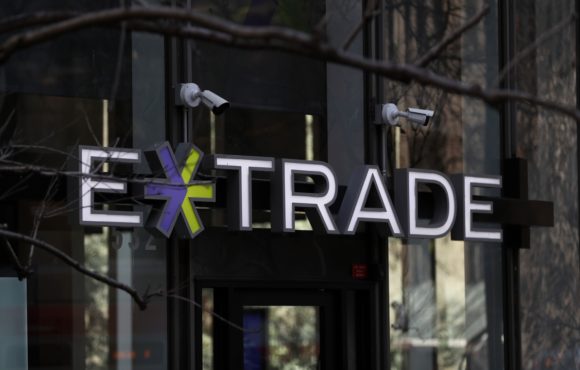 By Catherine Ngai – Bloomberg News
One of the biggest U.S. brokerages has been hit with a class action lawsuit after the oil price crash in April led to hundreds of thousands of dollars in losses for its clients and allegations that the firm failed to adequately warn investors of risks.
The lawsuit, filed Tuesday in the Northern District Court of California, alleges that E*Trade Securities did not properly test its online trading platform for the possibility of negative oil futures in advance while also failing to disclose that prices could fall below the $0 mark.
Earlier this year, oil prices plummeted below zero for the first time in history as the energy market was roiled by a price war between Russia and Saudi Arabia and economies around the globe closing due to the coronavirus pandemic. The move below $0 caught many off guard, prompting a number of investigations by U.S. regulators and other suits.
Plaintiffs in the lawsuit had purchased e-mini crude oil futures contracts and as prices started falling on April 20 (the day that oil went negative), they tried to mitigate losses by selling those contracts. However, plaintiffs allege they were unable to do so due to a system failure.
The lawsuit added that e-mini futures followed the slide of oil prices, but traders were "trapped" as E*Trade's system failed to give accurate prices and locked out users attempting to enter orders. They added that negative futures resulted in an outage of its trading platform through the end of the session that day.
The lawsuit comes after retail investors in exchange-traded funds have also sought legal action. In June, a class action suit was filed against the United States Oil Fund, also known as USO, for allegedly not disclosing risks properly.
The lawsuit was filed by Kabateck LLP, Girard Bengali APC and Actium LLP. The case is Whitesides et al v. E*Trade Securities, LLC et al, 20-cv-05803, U.S. District Court, Northern California.
A representative for E*Trade could not be reached by phone or email.
–With assistance from Sheela Tobben.
Bloomberg Law | E*Trade Hit With Lawsuit After Investors Burned by Subzero Oil